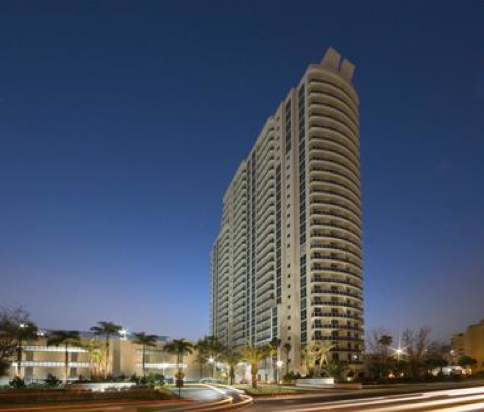 Ocean Marine Yacht Club is quite possibly the most beautifully designed residential building in South Florida. Designed to blend in with the natural elements that make South Florida such a beautiful place, Ocean Marine Yacht Club provides the highest quality of living attainable in luxurious South Florida. Perfectly placed on the inter-coastal of Hallandale Beach Ocean Marine Yacht Club provides views of both the beautiful Atlantic Ocean as well as the pristine waters of the bay.
The project included the structural design of a 27-story tower with 283 luxury units, a detached 4-story parking garage with 540 spaces and a 4-story marina building with 16 units adjacent to the west side of the garage. Also, the project included two different 2-story cabana buildings totaling 36 units surrounding the pool. Additionally, this scope of basic services includes other site features such as entry walls, loading dock and screen walls, foundations for light standards, trash enclosures, and pool amenities.
The tower structure is constructed utilizing concrete tunnel form and supported on an auger cast pile foundation designed from a site-specific soils report. The low-rise residential buildings will be designed using concrete and/or masonry materials.