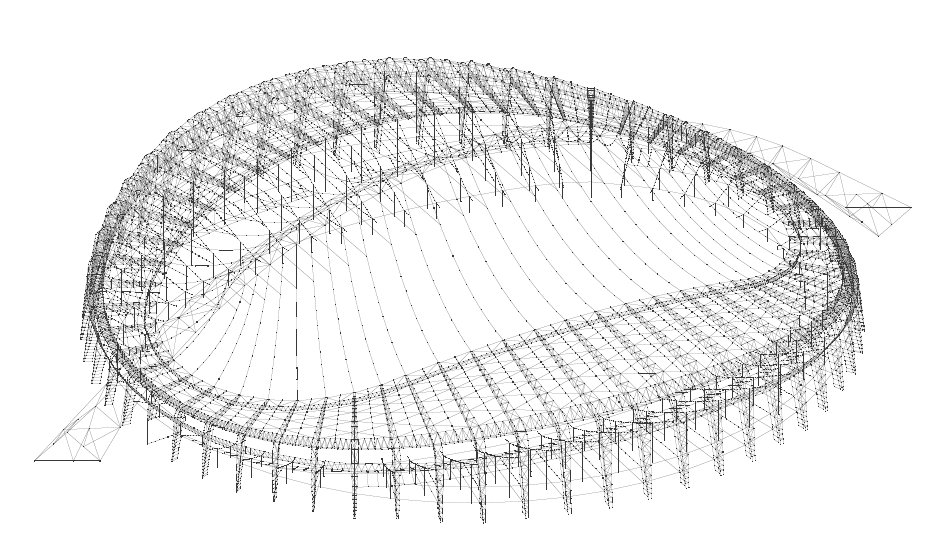 Backed by many years of experience…
Innovative Structural Consultants, LLC strives to give support to the vision and intent of the architect by making his/her plans buildable and economically feasible. We work to deliver high quality professional engineering services that meet project schedules, ensure the safety and reliability of the ensuing structures, and satisfy the vision and needs of our clients. We understand a structural engineer must consult and work with, not against, all other project consultants to ensure the best possible outcome for our clients.
We provide comprehensive design services including:
Civil engineering, structural engineering, land surveying, and consulting services to both private and public sectors. We also work with architects, developers, contractors and surveyors, as well as with the owners of various buildings and projects. We work on all types of projects, from small, domestic ones to large, commercial ones.
With the latest technology and tools…
We provide quality services for numerous types of projects, including building extensions, creation of water and sewer systems, the design and building of storm and flood systems, site feasibility investigations, subdivision planning, street planning, and zoning and permitting.
Using the latest, state-of-the-art software…
Our engineers quickly investigate structural systems and determine options for alternative solutions to problems.
With our ability to analyze and define structural or foundational problems…
We create solutions that save time and money. We work with the architects and builders to anticipate problems and provide solutions before construction starts.
Because of our experience and professionalism…
Our customers find we are what they need to develop successful projects. As a result, many clients return to USC each time they need structural consultant services.
We are committed to giving quality, timely, economically feasible and responsible service to our clients.
Our Mission Is To:
Deliver high quality engineering services
Meet project schedules and provide client satisfaction
Provide the best overall service to our clients
Our Values Include:
Working with clients to complete the most cost-effective design
Planning and managing the project to meet the client's schedule
Consulting and working with, not against, all project consultants to ensure the best possible outcome for our clients