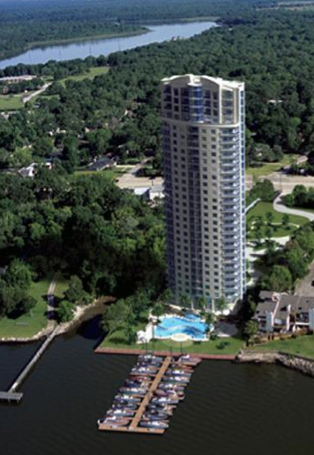 The Endeavour is overlooking the waters of Clear Lake Houston, Texas; Endeavour Condo truly gives you the benefits of water front living. Enjoy the magnificent sail boats navigating the wind, beautiful artistic sunsets, and the nearby Kemah Boardwalk. The Endeavour Condo – as a Clear Lake Condominiums, it redefines luxury living in Houston.
Boating enthusiasts are literally just steps away from the convenience marina in Clear Lake. Individuals and families who enjoy swimming are highly pleased at Endeavour Condo by the heated, multi-tiered infinity pool. Swimmers and fitness enthusiasts enjoy the challenge of the indoor resistance pool.
Delighting in the lovely sunlit areas for relaxing outdoors such as on the expansive pool deck residents will enjoy magnificent views from indoors or out at Endeavour Condo. Exercise fanatics benefit from panoramic lake views while working out in the fitness center.